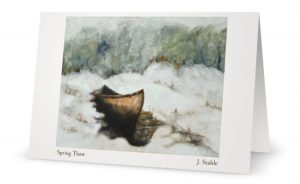 Front of Card (example)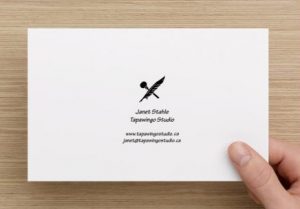 Back of Card
My art cards are 5″ x 7″ in size on matte white stock. The inside of each card is blank. Each card comes with a white envelope for mailing or gift giving. Minimum order is 12 cards.
12 cards @ $6.00 each……………….$72
24 cards @ $5.00 each……………….$120
50 cards @ $4.50 each…………………$225
100 or more cards @ $4.00 each…. $400
Quantity discounts as shown above will be applied on your invoice which you will receive from me by email. Taxes are included. Shipping is extra.